Mango by Fizzy (100ml Zero Nicotine Shortfill)
229 kr  
"a refreshing yet perfectly ripened Philippines mango blend. All in all, this flavor is a rich mango e-juice."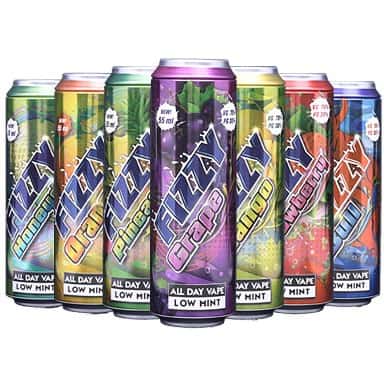 In stock
Deal

Range

Discount

Various shortfills *
3 - 5

10%

164,70

kr

Various shortfills *
6 - 20

15%

155,55

kr
* mix freely from our entire assortment of regular Shortfills and MTL-Shortfills!
Description
VG: 70 %
E-liquid: 100 ml
Bottle volume: 120 ml
Shortfills is somewhat concentrated e-liquid delivered in not completely filled bottles with space for adding one or more nic shots. In the table below you see what nicotine strength you get by adding one or two nic shots in your Mango.
| Nic Shot 10ml | Nicotine strength | Total amount |
| --- | --- | --- |
| 1 x 18mg/ml | 1,6 mg/ml | 110 ml |
| 1 x 20mg/ml | 1,8 mg/ml | 110 ml |
| 2 x 18mg/ml | 3 mg/ml | 120 ml |
| 2 x 20mg/ml | 3,3 mg/ml | 120 ml |